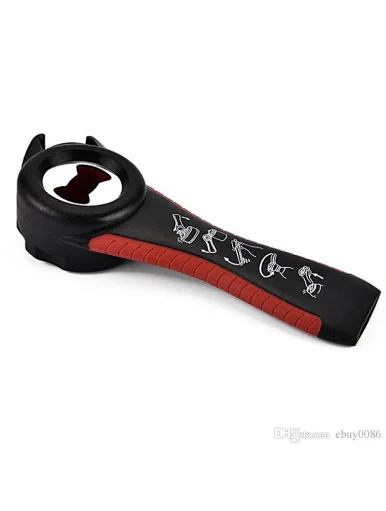 Bottle Opener
price
US $0.60 - US $1.60
Material:Plastic(pp+tpr)+Stainless Steel
Size:5.3''x2.2''x1.1''(13.5x5.5x2.7cm)
Weight: 0.1lbs/62g
Package:1 pc/tied card packaging ,80pcs/ctn
-Bottle opener for traditional glass bottles.
-Pop-up tab hook: Pop off bottle caps, such as soda cans.
-Hidden blade for opening the bag
-Clamp for opening safety seals (e.g. on a new ketchup bottle) -- Tear off safety seals
-A handle that grips the tight lid for easy unscrewing, grip & twist open stubborn jar lids.
-Pull tab hook: Pull open pull-tabs, used to pull open the iron pieces sealed in various cans.